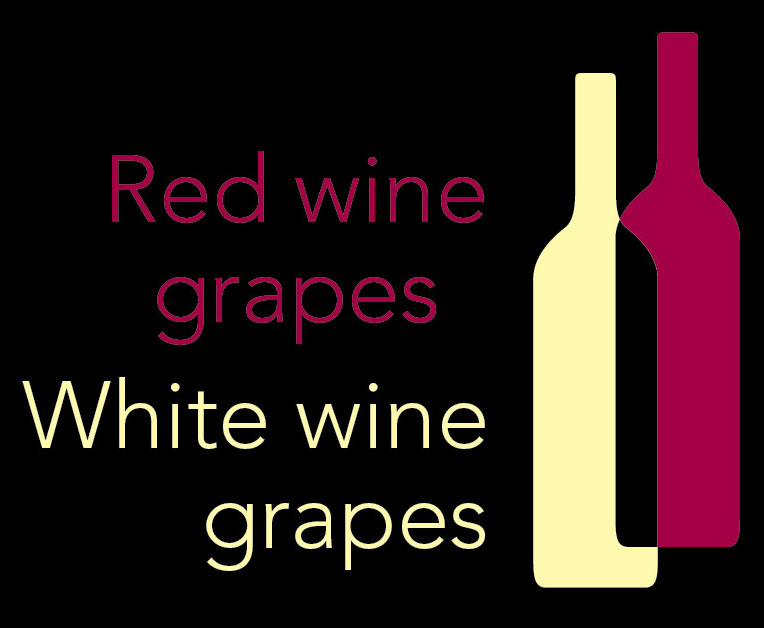 Cabernet Sauvignon
Cabernet Sauvignon is a small dark thick-skinned grape that makes full bodied wines with high tannin and acidity. It became internationally recognized through its prominence in Bordeaux wines where it is often blended with Merlot and Cabernet Franc. It is grown in almost every major wine producing country such as Australia's Coonawarra, USA's Napa Valley and New Zealand's Hawkes Bay, among a diverse spectrum of climates. Typically, the wines smell like black currants, with a degree of bell pepper, varying in intensity with climatic conditions.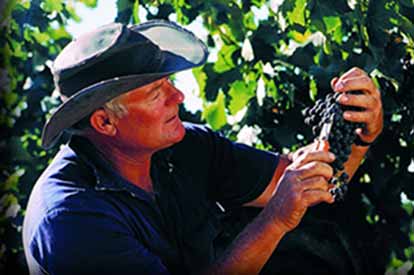 Merlot
Originated in Bordeaux of France, Merlot is a darkly blue-colored wine grape variety which is low in tannin and acidity, high in alcohol. Growing in vineyards around the world, it grows best where the climate is both chilly and sunny. Merlot-based wines usually have medium body with flavors of plums, cherries, blueberries and blackberries. The wine is used as a single varietal or as a blend with Cabernet Sauvignon and Cabernet Franc.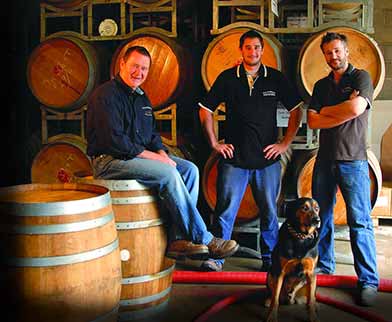 Shiraz / Syrah
Shiraz and Syrah are the names for the same red wine grapes. The Shiraz/Syrah grape is called Syrah in USA, France and many countries. In Australia, it is called Shiraz. The Barossa and Hunter Valleys along with McLaren Vale are Australia's dominating Shiraz growing regions. It is a dark-skinned grape which tends to thrive in hot climates. The wine has firm tannins, medium to full body with rich round flavors of blackberry, plum, black pepper, dark chocolate, and licorice. Shiraz is used as a varietal and is also blended.
Sémillon
Sémillon is a golden-skinned grape used to make dry and sweet white wines, most notably in France and Australia. Since the grape has a thin skin, there is a risk of sunburn in hotter climates, so it is best suited to areas with sunny days and cool nights. In France, the Sémillon grape is grown mostly in Bordeaux where it is blended with Sauvignon Blanc and Muscadelle. The grape is also key to the production of sweet wines such as Sauternes. In Australia, it is widely grown in the Hunter Valley region, where the Sémillon is full-bodied but crisp and dry, and it ages very well, transforming a pale wine without much character into a honeyed, toast, nutty wine with plenty of character. It is also blended with Sauvignon Blanc and Chardonnay.
Pinot Noir
Pinot Noir's home is Italy's Burgundy region. It is also planted around the world such as California, Oregon, Australia and New Zealand. It is often described as being a "difficult" grape to grow and make into fine wine. It demands optimum growing conditions, warm days consistently supported by cool nights. Because of the thinness of the skins, Pinot Noir wine is lighter in color, body and tannins. It is used in the production of Champagne and sparkling wines. It has flavors of sweet red berries, plums, tomatoes, cherries and at times a notable earthy or wood-like flavor, depending on specific growing conditions.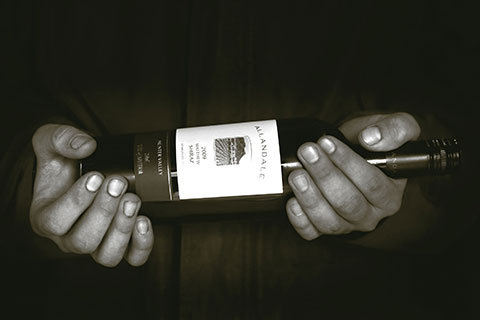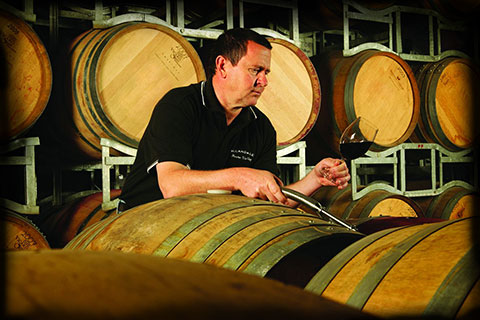 Sauvignon Blanc
Sauvignon Blanc, also known as Fumé Blanc, originated in the Loire Valley of France and Bordeaux, is widely planted in New Zealand, Australia, Chili, Canada, and California. It is a green-skinned grape variety. Typically a light to medium bodied, crisp, dry and refreshing white wine with notable acidity, Sauvignon Blanc offers a fairly wide range of flavors such as tropical fruit, herbs, veggie, grass, hay, and citrus, depending on the climatic conditions. The wine is used as a single varietal or as a blend with Sémillon.
Chardonnay
Chardonnay originated in the Burgundy wine region of eastern France, is now grown wherever wine is produced. It is a green-skinned grape variety used to make white wine and is also an important component of many sparkling wines around the world, including Champagne. In areas with cooler climates like Chablis and Loire Valley, the Chardonnay tends to be elegant and refined, with aromas of grilled nuts and a mineral palate.
Chardonnays grown in warm vineyards like California and Australia are high in alcohol, body with the aromas of tropical fruit and sweet vanilla. In Canada, Chardonnay is produced as a dry white wine and as a sweet icewine. Chardonnay can benefit from oak which gives out the toast and nutty flavors.
Sangiovesse
Sangiovesse is the most commonly planted red grape varietal in Italy. It is excellent as a blend. Italian Chianti wine is produced predominantly from Sangiovese. Young Sangiovese has fresh fruity flavors of strawberry and a little spiciness, but it readily takes on tobacco and licorice flavors when aged in barrels –high acidity and moderate alcohol.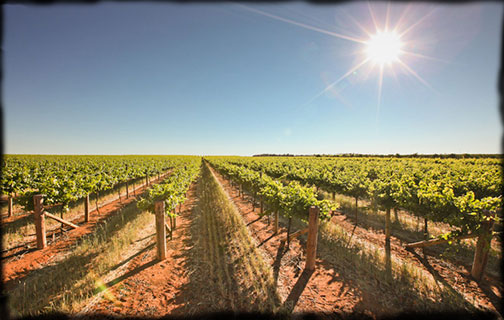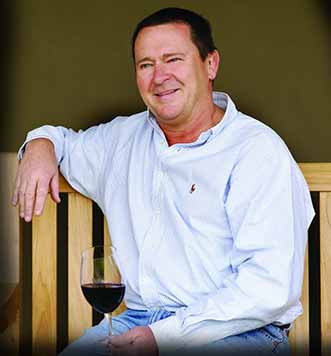 Grenache
Grenache (called Garnacha in Spain) is one of the most widely planted red grape varieties in the world. It is best grown where the climate is hot and dry, such as the south of France, Spain and California. It ripens late. In France, it is a key ingredient of the famous Châteauneuf-du-Pape wines, and is used to make rosé wine. In Australia, it is blended with Shiraz and Mourvèdre. It is high in alcohol with soft tannins and full body. It tends to be light in color with red fruit flavors which develop into coffee, leather, and tar when they mature.
Riesling
Riesling is a white grape variety originated in the Rhine region of Germany. It is the most grown variety in Germany and Alsace (France), and is also grown in Austria, Luxembourg, northern Italy, Australia, New Zealand, USA, and Canada. Riesling wines are often consumed when young, when they make a fruity and aromatic wine which may have aromas of green apples, grapefruit, peach and honey, and usually a crisp taste due to the high acidity. Its high acidity and range of flavors make it suitable for extended aging. Riesling thrives in cooler climates with plenty of sun exposure and protection of wind, and it ripens late. It is used to make dry, semi-sweet, sweet and sparkling wines. The character of the wine can vary with the regions.
Pinot Gris / Pinot Grigio
Pinot Gris (or Pinot Grigio in Italy) is a white wine grape grown in cool climate regions around the world, most successfully in France (Alsace), Italy, Germany and USA (Oregon). It is a dry, crisp white wine and is intended to be consumed early. High in acidity and low in tannins with floral, smoky, honey flavors, the color of the wine varies from a deep golden yellow to copper and even a light shade of pink. Pinot Gris can be tangy and light, or very rich, round and full bodied, depending on the ripeness at harvest and the process of wine making.
Muscat
The Muscat grape is one of the oldest grape varieties in the wine world. Muscat encompasses a family of grapes, the color of which ranges from white to near black. The grapes grow best in areas with temperate climates such as Australia, California, France, Greece, Italy, Chili and Spain where they can be harvested late in the season for the grapes to reach maximum sweetness. Muscat always has a pronounced sweet floral and musky aroma. In Chile, it is used to make table wines. In Italy, it is used to make sparkling wines, and in California, it is used to make sweet dessert wines.
Tempranillo
Tempranillo is a variety of black grape widely grown to make full-bodied red wines in its native Spain. It is also planted in Mexico, New Zealand, USA, Australia and Canada. Low in acidity and alcohol with soft tannins, it has flavors of berries, plum, tobacco, vanilla, leather and herb. Often blended with Grenache, Graciano and Mazuelo from the Rioja region, the wine can be consumed young and for barrel aging. In Portugal, it is blended with others to produce port wine.
Nebbiolo
Nebbiolo is a red grape variety grown in the Piedmonte region of Italy. It is the variety used to make the highly regarded Barolo and Barbaresco wines. Lightly coloration the wines produced from this varietal can be tannic when young with aromas of tar and roses. As they age, the wines show a more complex of flavors, ranging from herbs, to cherries, tobacco, tar and licorice.
Barbera
Barbera is a red wine grape variety widely planted in the Piemonte region of northern Italy. It produces full bodied ruby color wines with low tannins and high levels of acid. It has good yields. Barbera-based wine is usually consumed within a few years of bottling, but it does age well. Two famous wines made with Barbera are the DOCs, Barbera d'Alba and Barbera d'Asti.
Zinfandel
Zinfandel is a kind of red grape variety which is planted mostly in California vineyards. It is produced as table wine, semi-sweet white wine, and sparkling wine. It is best grown when it is hot in the day time and cool at night. White Zinfandel Wine is a semi-sweet rosé (blush-style) wine prepared from the same red Zinfandel grape. The red grapes are quickly separated from their skins during crushing and fermentation so that the resulting White Zinfandel wine is very light pink.